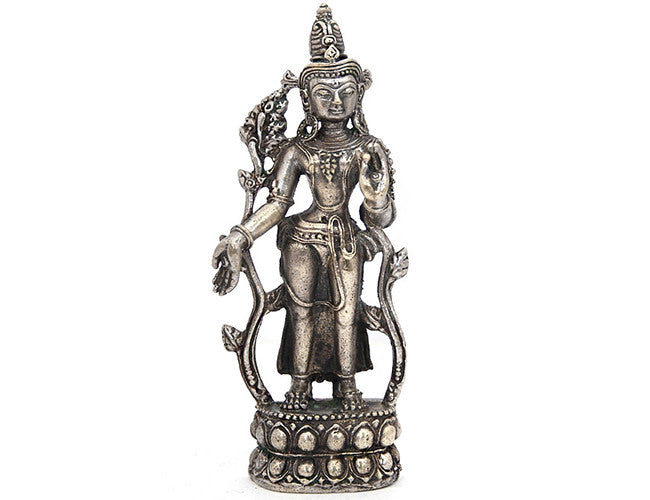 Maitreya Future Buddha Statue Figurine
Statue figurine of the future Buddha, Maitreya. Maitreya is show in standing position with extended blessing arm. This posture is more formal and common. Details on this small figurine is mind blowing, with even smallest of the details like jewelries and drapes are visible and in perfect proportions. It is made by master Newari artisans from Kathmandu, Nepal.
Size: 3.25" h x 1.25" w
Weight: 78 g
Material: Tibetan Silver
Origin: Nepal
Maitreya is a bodhisattva who in the Buddhist tradition is to appear on Earth, achieve complete enlightenment, and teach the pure dharma. According to scriptures, Maitreya will be a successor of the historic Shakyamuni Buddha, the founder of Buddhism.
---
More from this collection