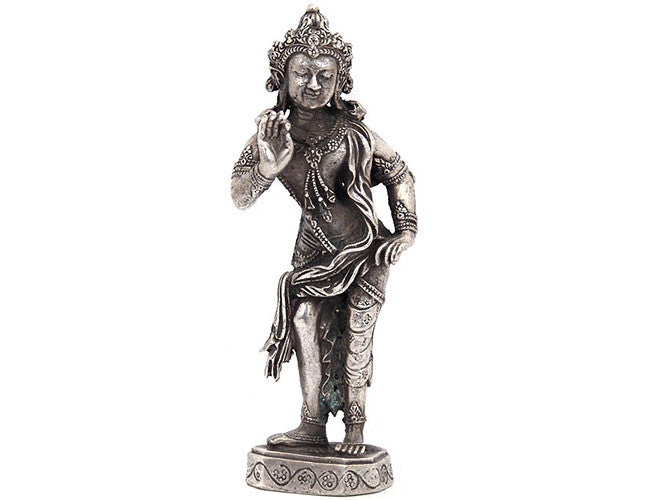 Maitreya Buddha Statue Figurine
Exquisite statue figurine of the future Buddha, Maitreya. It has amazing details and beautiful form and proportion. Here, Maitreya is shown in a standing position and blessing hand. It is made out of Tibetan Silver or White Metal by the master Newari artisans from Nepal.
Size: 3" h x 1.25" w
Weight: 71 g
Material: Tibetan Silver
Origin: Nepal
Maitreya is a bodhisattva who in the Buddhist tradition is to appear on Earth, achieve complete enlightenment, and teach the pure dharma. According to scriptures, Maitreya will be a successor of the historic Shakyamuni Buddha, the founder of Buddhism.
---
More from this collection