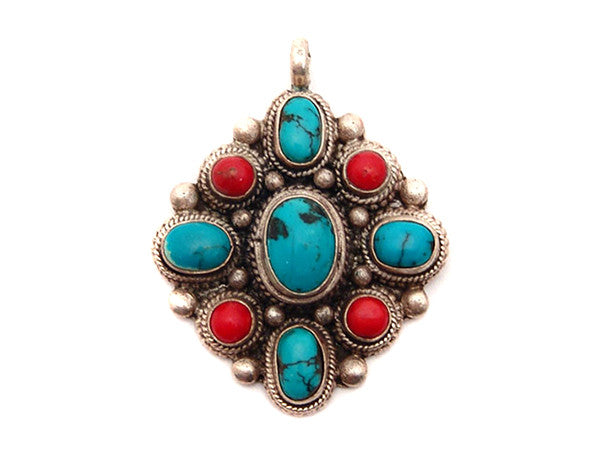 Turquoise Sterling Silver Pendant
This amazing pendant has lovely sky blue Turquoise and deep red corals on a sterling silver base. Large Turquoise center piece is surrounded by by four smaller Turquoise and four even smaller corals.
This pendant is handmade by master metal workers from Pathan area, Kathmandu.
size: 2" x 1.75"
Material: Sterling Silver, Turquoise, Coral.
Handmade jewelry from Nepal.
---
More from this collection