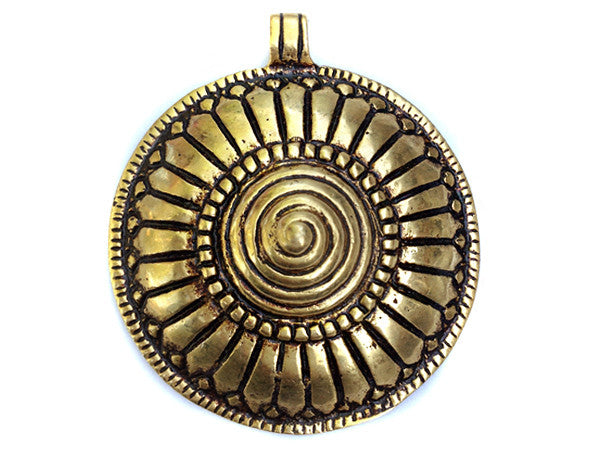 Raised Sheild Naga Tribal Pendant
Pendant is slightly raised and is shaped like a shield. Spiral cone and adjacent patterned designs are raised from the surface. Amazing details and great finish. Must have!!
The Naga are hill people of Northeast India. They are radically different from the better known Hindu people of India. They made use of a variety of glass beads, primarily bright colored, and also used conch shells on which they drew pictures rather like petroglyphs. They used to engage in head hunting.
Origin:India.
Material: Brass
Size: 2" dia
Weight: 45g
---
More from this collection