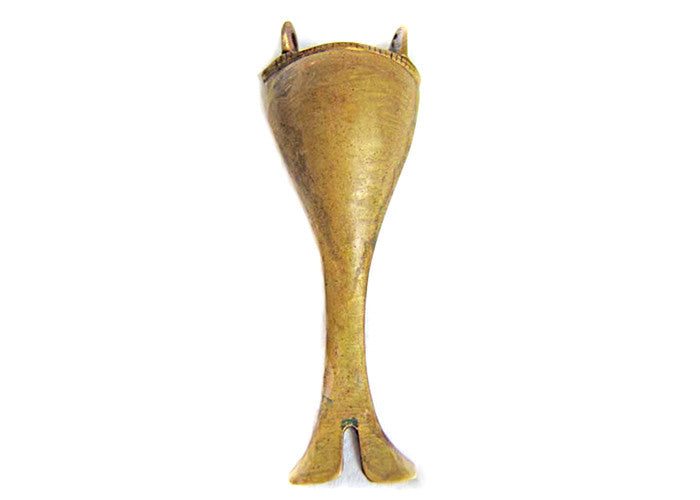 Naga Fish Tail Pendant
Naga tribal Fish Tail Pendant is handmade by Naga tribesman. It is worn as center piece for their glass beads necklace or by itself.
Origin: Nagaland, India.
Material: Bronze.
Size: 5.25" x 2"
The Naga are hill people of Northeast India. They are radically different from the better known Hindu people of India. They made use of a variety of glass beads, primarily bright colored, and also used conch shells on which they drew pictures rather like petroglyphs. They used to engage in head hunting.
---
More from this collection