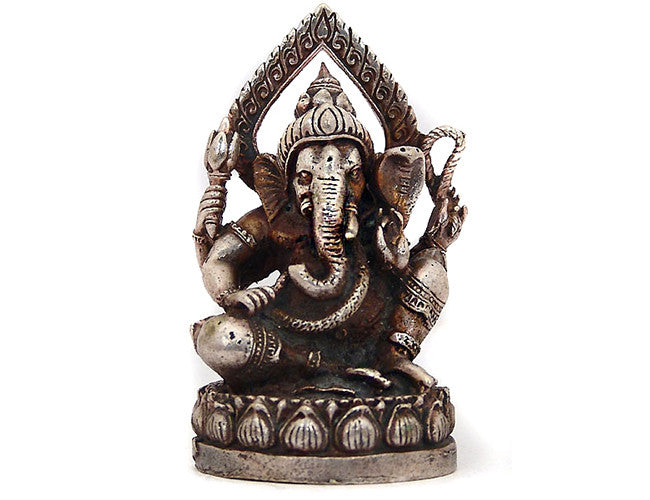 Ganesh Wearing Snake Statue Figurine
Absolutely stunning Ganesh with Snake Statue or figurine made out of Tibetan silver by master artisans from Kathmandu, Nepal. Ganesha is shown here with a snake wounded on his neck, symbolizing his connection to Shiva, his father. Each and every little detail on this piece is impeccable, from the details on the snake to the clothes. Perfect piece in a tiny package.
This piece will sit perfectly on your desk or your altar. Definitely a must have piece!!
Size: 2" h x 1.5" w
Weight: 80g
Material: Tibetan Silver
Origin: Nepal
---
More from this collection