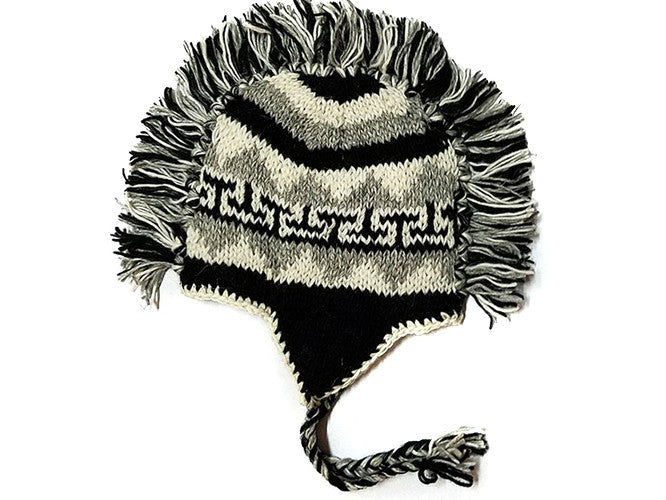 Sherpa Mohawk Tibetan Hand Knitted Woolen Winter Hat
This amazing mohawk winter hat is made out of 100% Tibetan sheep wool by knitters in Kathmandu, Nepal. It has soft fleece lining for comfort and warmth. Black base with white , grey stripes and pattern design. Thick and toasty hat with braided tassel and mohawk fringe.
Handmade in Nepal.
Made out of highland Tibetan sheep wool.
One size fits all.
---
More from this collection